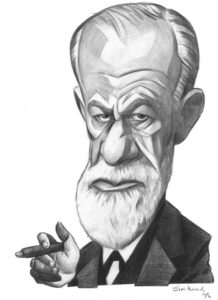 I first read Freud's writings when, probably unconsciously, I believed that if everybody says the same thing, it must be true.
Freud's extraordinary theories and mystifying lingo had many admirers and promoters. Just as one example, Eugene Goodheart, professor at Brandeis University, says, "Freud's sheer power of narration provides a kind of emotional truth that we could ill afford to forego." And, "Freud's achievement occurs in the company of the great masters of modern literature," etc.
At the time, I thought I would build a personal library of classical literature and other classics. Freud was one of the authors suggested by experts.
Without Internet, as yet, it was common to follow, somewhat uncritically, fashionable ideas, especially if spoken-of glowingly by the mass media and other "prestigious" venues that impose the dominion of a name. Besides, Freudian psychoanalysis was promoted and paraded to the uninformed as a revolutionary method to correct what is wrong in men, and therefore in society. Continue reading →